Katie Roach
3 September 2021
Introducing edupic

.
Introduction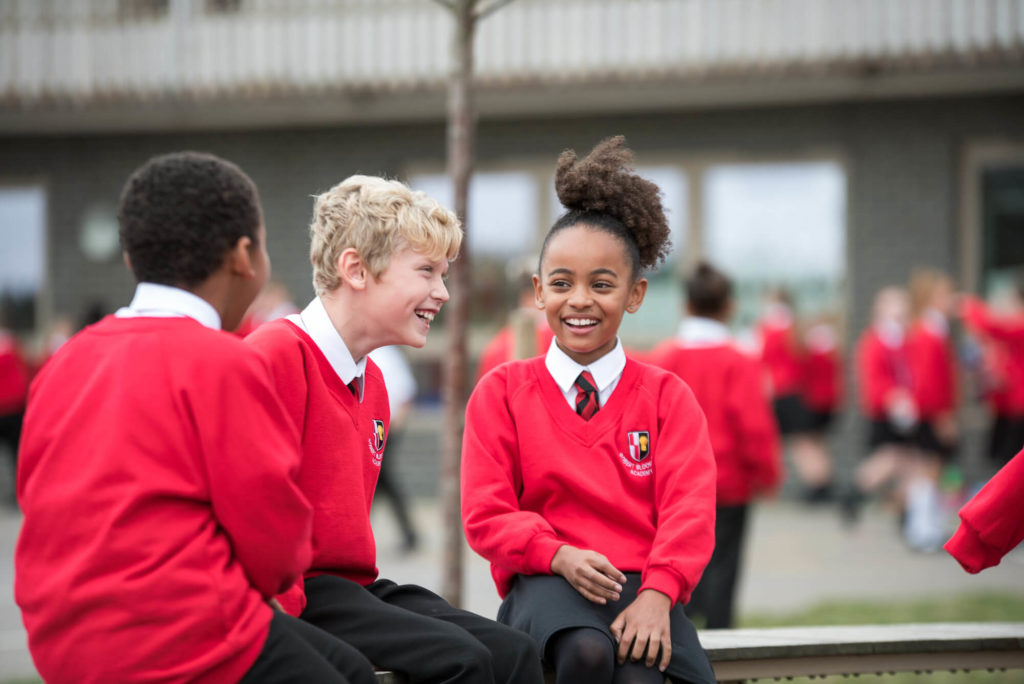 edupic is a fresh and exciting educational multimedia company providing professional, high-quality photography, videography and virtual tour services for schools and multi-academy trusts. Founded by Katie Roach, former senior photographer at leading school website company e4education, edupic has been created to transform and enhance the multimedia provision across the education sector.
With years of specialist school experience, and hundreds of happy customers, Katie and her experienced team of photographers and videographers are here to provide you with a dedicated, personalised service that will take your school multimedia options to the next level.
Being employed by e4education for the start of my professional career was such a blessing. Over 8 years I photographed over 900 schools and learnt an incredible amount which has genuinely shaped me into the person I am today. I'm thrilled to have built many special relationships with schools across the UK and I am proud that edupic will be building upon these strong foundations, offering all schools access to a professional and enjoyable multimedia experience.

Katie Roach, founder & senior photographer at edupic
Why choose edupic?
Focused purely on the education sector, edupic is here to ensure you and your school have the very best school photography and videography experience. We are passionate about helping you capture your vision, providing inspirational imagery and immersive video footage that can be used to promote and market your school through your website, printed materials and signage.
Each of our talented team understands the importance of encapsulating your requirements into a visual medium, and has the confidence, skills and knowledge to create a day which is practical, streamlined and enjoyable for you and your students.
I just wanted to say a huge thanks for all the beautiful photos you took the day you came to do the photo shoot. We were all looking at them this morning and were bowled over with how wonderful they are.

Bent's Green Primary School

The edupic experience
From your initial contact with us to receiving the finished edits from your shoot, one of our team will be on hand to support you every step of the way.
It all starts with a preparation questionnaire – allowing you to highlight your goals and aspirations for the project, as well as planning the different areas of your school that you would like us to capture on film or camera. Setting the groundwork is key for any multimedia project, so we may also have a more detailed conversation over the phone ahead of your shoot as well.
On the day of the shoot, we'll arrive bright and early, ready to begin filming or shooting photos at the beginning of the school day. Safeguarding is a high priority for us, so you can rest assured that all of our team are fully DBS checked, experienced professionals who have worked with many schools over the years.
We will move from lesson to lesson, providing a fast-paced yet enjoyable experience that allows us to capture as much of your school atmosphere and life as possible. Whilst some photos may need to be staged, for example science experiments or PE lessons, we will also aim to get a mix of authentic off-the-cuff images which are completely natural too, as in our experience, these look really powerful and compelling.
Once we have completed your shoot, we'll go back to the studio and begin the editing process! For our videography projects, we'll send you a draft of the finished footage for approval / edits. Our photography customers will receive a large selection of images which will be accessible via a secure password protected online gallery and available for use on a variety of different platforms.
We were really impressed with Katie on the photography day. It was a pleasure working with someone so professional, friendly and knowledgeable. We will definitely consider Katie for any future photography requirements for the school.

Blackfen School for Girls
Our partnership with e4education
edupic has a strong relationship with e4education and we are proud to continue working closely in partnership with them to provide their customers with an enriching multimedia experience.
edupic understand how schools work and what they need from their photography and videography. This fantastic partnership with e4education will be able to provide that and so much more, streamlining the process to provide an even more exciting experience for our customers.

Katie Roach, founder & senior photographer at edupic
Ready to find out more?
Looking for a photography or videography shoot for your school this academic year?
Give us a call on 07950 461662 or email info@edupic.co.uk to get started.