Katie Roach
3 September 2021
Imagery; a powerful marketing tool

.
Introduction
As we all know, in recent years making a great first impression online is incredibly important for both schools and their prospective parents. Photography and videography play an important role in marketing and advertising because they tell a story. Each school is unique, and it's hard to get this across simply using words alone.
Professional photography and videography, if done well – connects you with people and makes us imagine what it would be like to be stood in that scenario. We immediately pick up on things like school standards, how welcoming a place looks, their surroundings, and most importantly; children & students looking happy and inspired at school. It's incredibly important for a prospective parent to look at your school website and visualise that their child could be happy there. Every school has their own values, and it's amazing how impactful good visuals can be to show these off.

High quality images are a vital aspect to bring a school's website to life and to communicate it's distinctive identity. Working with a professional photographer like Katie gave us a set of outstanding images that truly celebrate what makes our school special.

Alex Savage – Notre Dame High School

Where can you use your imagery?
Anywhere you like! So many opportunities to encapsulate your schools message and showcase what you're proud of.
Website
Social Media
Newsletters
Banners
Billboards
Posters around school
Slideshows around school
Within your videography reels
You are provided with both web-resolution and high-resolution imagery for both upload and print, blow them up as big as you please!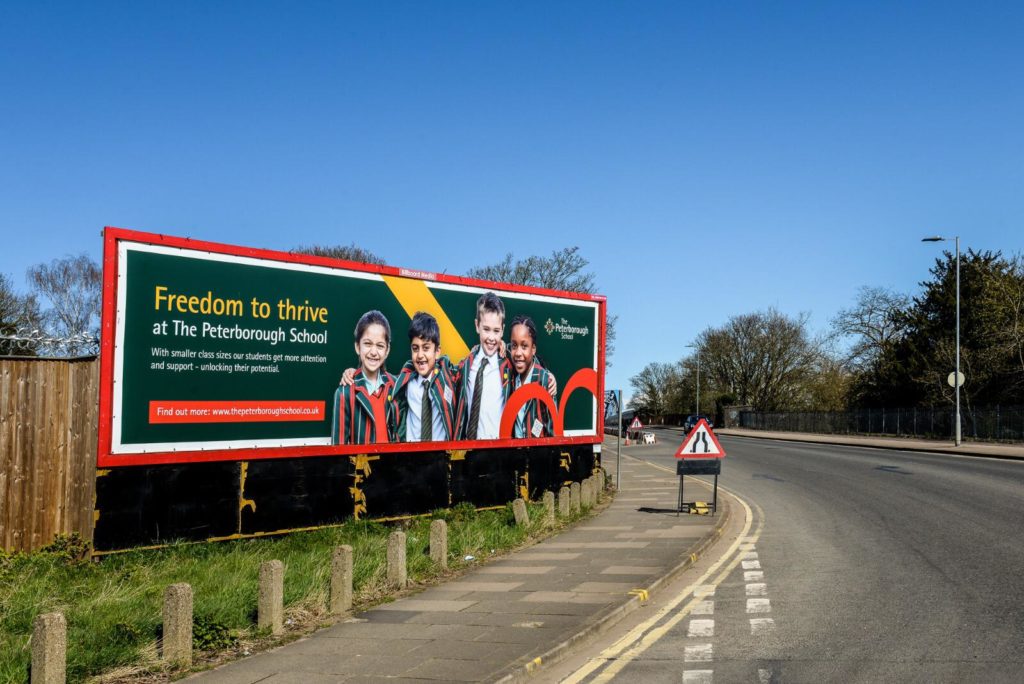 4 reasons to go with an expert
You'll receive a big batch of impressive photos that you can use across a variety of different platforms. Every few months, introduce new photos onto your website to make it look up to date and current.

Specialist school photographers are fully DBS checked, so you can be sure that safeguarding standards are always upheld.

Professional school photographers and videographers have the confidence, skills and knowledge to create imagery that will make the most out of your website designs and print material.

Leave nothing to chance: a professional can offer advise on what works well within a school saving valuable time on your shoot day. Schools are fast pace environments, and a specialist can keep up. If you're showing one around, be sure to wear comfy shoes!